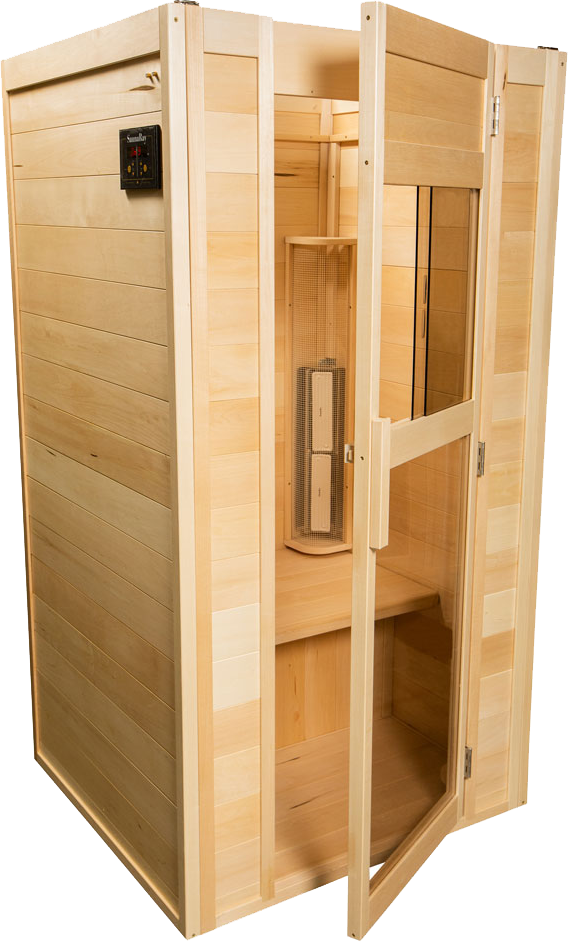 SaunaRay SR1 – One Seater
We call this the "Condo" sauna because you can literally put it into a closet. It was featured in the Toronto Star Condo Living section as one of the greatest additions to a condo for life in a big city.
Our 1 person infrared sauna allows you to create a healing warm sanctuary while occupying only 9 square feet of valuable living space. It's about 3'x3′ and plugs into a regular outlet. A lot of medical clinics select this unit if they are putting three and four saunas into a room for patients. But if you're getting it for your home, the small size is only an advantage if you don't have the room for the SR2. You are going to be comfortable sitting upright, but the SR2 allows you to stretch out a bit more.
Reviews
What our clients say
Specifications
---
Size:
39″ wide x 36″ deep x 73″ tall
Weight:
200 lbs fully assembled
Electrical:
regular 110-volt household outlet – No wiring required
Installation Time:
20 minutes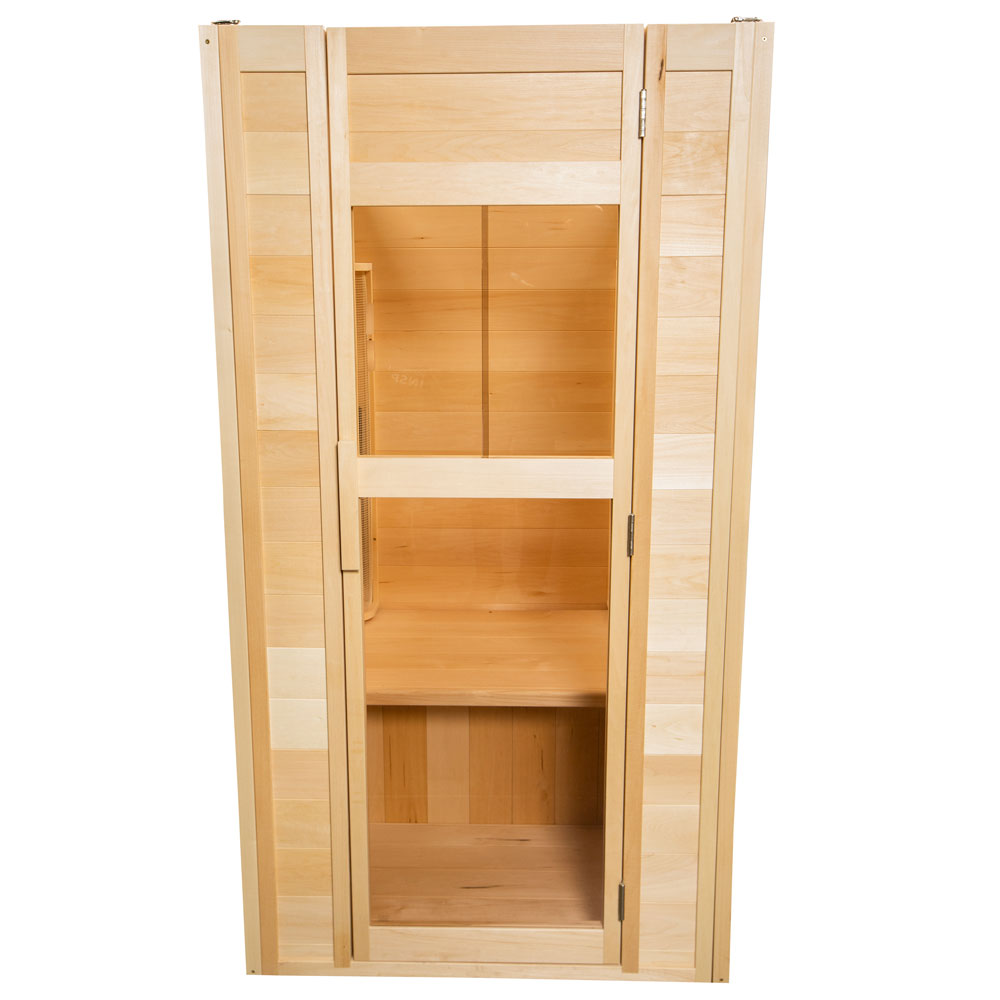 Send Us a Message or Call Us Now