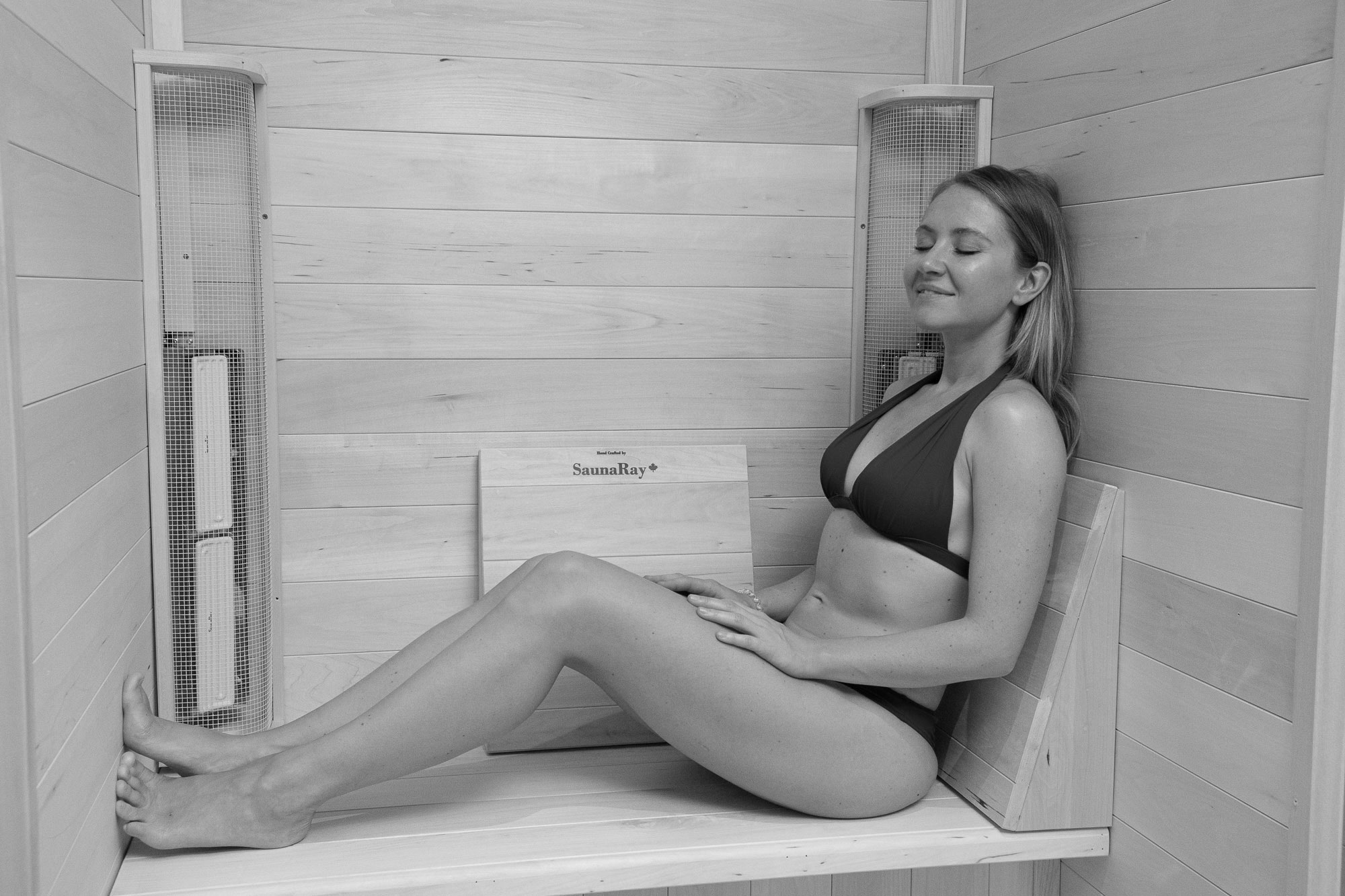 No Vents. Just Plug it In!
SaunaRay's home sauna is a revolution in sauna convenience. Our smaller models can plug into any household outlet. You can turn your bedroom into your private personal spa in less than one hour.
SaunaRay's unique system of small infrared heaters allows us to induce a profuse sweat by gently warming your body instead of overheating your lungs.
It uses very little electricity. It's easy to set up your home sauna and takedown again if you ever move it. Take it with you in the back of your minivan.
SaunaRay's handcrafted quality and environmentally conscious approach to construction has made us the favourite sauna builder of NHL hockey teams, colleges of naturopathic medicine, Olympic medalists, as well as moms and dads across North America for almost two decades.
Reviews
What our clients say
Send Us a Message or Call Us Now