Every SaunaRay is handcrafted in our toxin-free factory in Collingwood, Ontario, Canada. Each part is carefully selected and assembled with expert precision. We will not substitute with cheaper materials that might contain formaldehyde, toxic glues, chemical fire retardants, plastic or fibreglass heaters. SaunaRay uses only natural and solid Ontario Basswood. The same wood is used for tongue depressors and popsicle sticks. It's safe enough to put in your mouth. We carve each piece to perfection and assemble your sauna the old fashioned way, one piece at a time. We finish your sauna by hand with pure Canadian Beeswax. Every SaunaRay unit is a work of high function and fine beauty.
Our Saunas
Turn your home into a spa with our pre-fabricated saunas designed to fit any space.
SR1
One Person
We call this the "Condo" sauna because you can literally put it into a closet. It was featured in the Toronto Star Condo Living section as one of the greatest additions to a condo for life in a big city.
SR2
Two Person
This is by far the most popular SaunaRay unit. Our 2 person infrared sauna is the biggest one that can still be plugged into any regular household outlet. No wiring is required!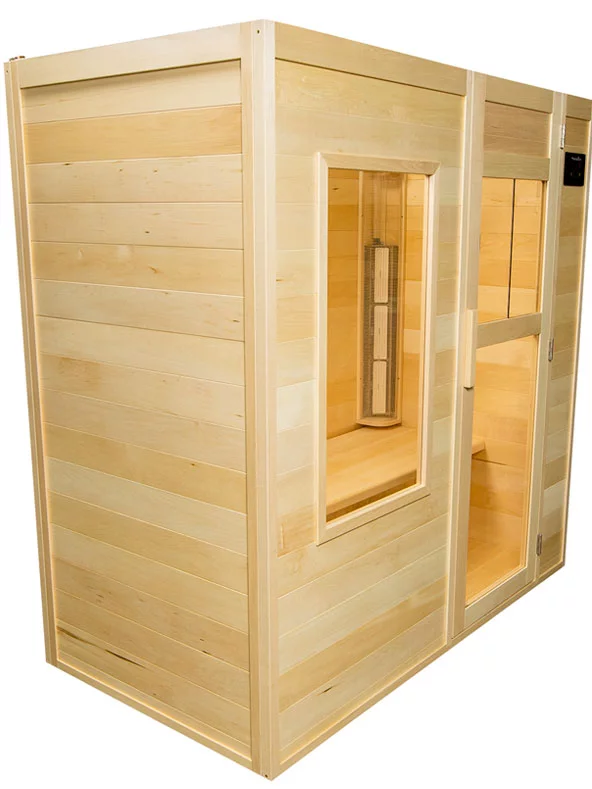 SR3
Luxury Size
You need to supply a 220 volt electrical outlet. But it's worth it. The Luxury Size SaunaRay is a 3 person infrared sauna that is almost 6′ long inside, at this size most people can lay flat out on the bench and relax.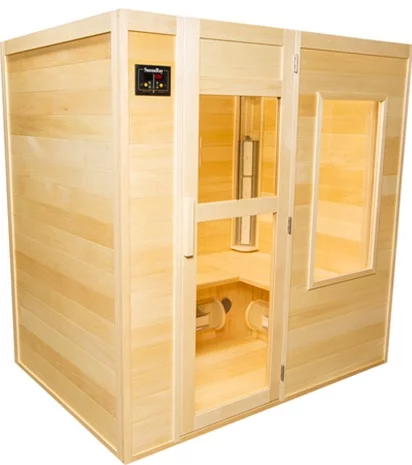 SR4
Family Size
When ordering the 220-volt saunas, most people get this one. It is deep enough for an "L" shaped bench that allows two people to face each other, or three adults to sit comfortably or a family of four to squeeze in together.
Customize Your SaunaRay