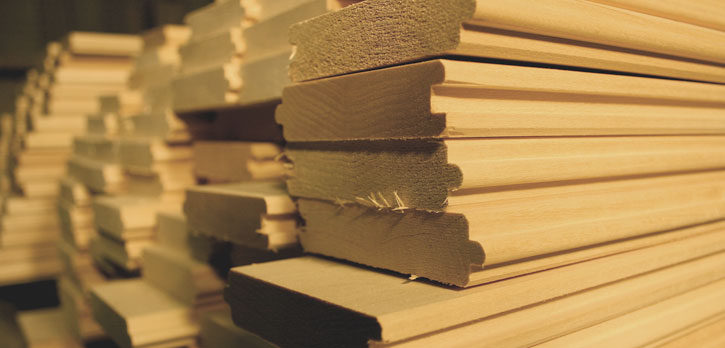 Why Basswood?
Basswood is the least allergenic wood in North America. It is used for tongue depressors and popsicle sticks because it's safe to put in your mouth. The trees grow naturally and abundantly within 100 miles of the SaunaRay factory. They mature in only seven years, making Basswood a sustainable forest product. We do not buy your sauna wood "off the shelf."
Basswood Sauna?
SaunaRay selects each Basswood tree by hand while it's still standing in local natural forests of mixed hardwoods. The lumber industry commonly employs toxic chemicals, and imported wood requires fumigation with insecticides. Your SaunaRay Basswood sauna is grown only by the sun and the rain, and that little bit of nature finds its way into your home in every panel of our natural wood.
To maintain the purity of your wood, SaunaRay undergoes a three-month selection process, four times a year. That's the time it takes to get the world's purest sauna from the forest into your home. It's worth the effort. We know you'll enjoy the magical feeling inside your sauna for a lifetime.